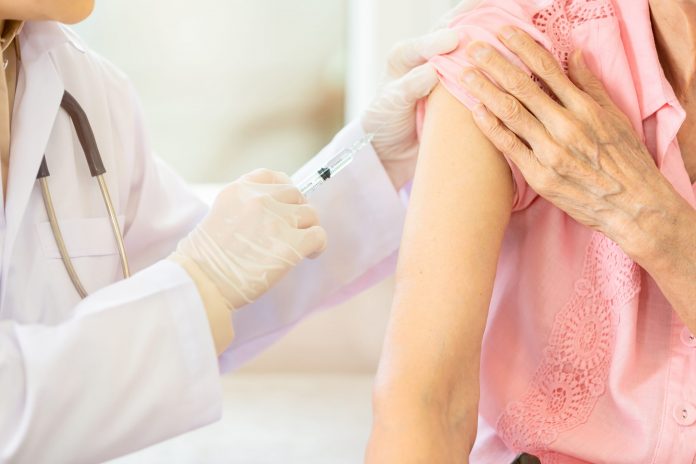 Older Australians are being urged to keep having free shingles vaccinations – along with their annual flu injection – to keep pushing down the incidence of the painful chicken pox-related condition.
The warning follows a study of the rapid uptake in shingles vaccinations, and corresponding decline in use of shingles (herpes zoster) antiviral treatments, since the launch of the vaccine Zostavax on the National Immunisation Program (NIP) for people in their 70s in late 2016.
"This free NIP vaccination, with catchup vaccines offered to those 71-79, has resulted in a fall in the incidence of shingles," says Flinders University Associate Professor John Litt.
"Our study indicates that more than 60 per cent of people have received the vaccine, even though there are just under 35 per cent on the official Australian Immunisation Register (AIR), which still leaves further room for improvement in coming years."
Westmead Institute for Medical Research Professor Anthony Cunningham, Associate Professor Litt and collaborators from around Australia have published their findings in a new paper in Human Vaccines and Immunotherapies.
"The current study notes that almost 1.4 million doses were distributed in the first 17 months after NIP funding, compared with less than half a million recorded on the AIR, indicating substantive under-reporting of the administration of the vaccine," says Professor Cunningham.
"GPs are used to uploading to the AIR for younger patients but in this case, especially given the rapid expansion of the vaccine, uploading of Zostavax administration has fallen behind.
"The positive findings of this study should help encourage ongoing vaccination efforts to help protect eligible older adults from the risk of shingles."
Dr Litt says an NIP listing of Shingrix, another vaccine, promised to make even more of a difference to older patients.
"Australia started from almost zero and got up to more than 60% coverage within two years."