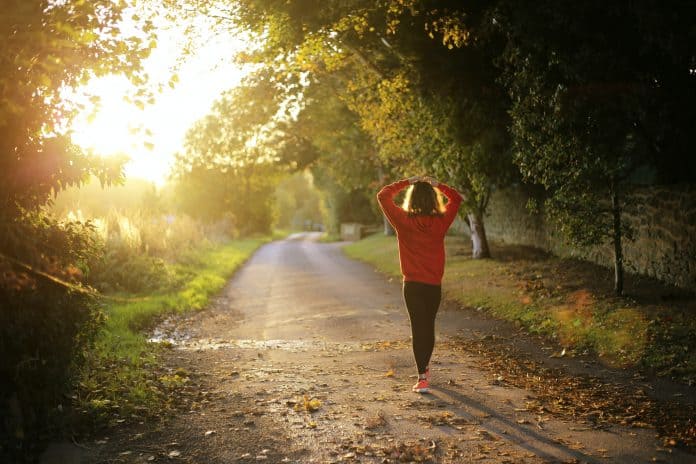 Advertorial

After a long period of research and development, Eczanes Pharmaceuticals released their first product to the market in 2012: Soodox™ Original.
The Soodox formulation contains natural active ingredients that can be used for temporary relief of arthritis, joint pain and muscular pain.
This is achieved by sourcing only the best and highest quality ingredients to offer customers the most effective and innovative products.
With a woman spearheading the development of the Soodox brand, Eczanes Pharmaceuticals understood that women experience pain differently and more frequently than men.
In fact, women are five times more likely to suffer from arthritis or MS compared to men.
With a good understanding of women's needs, Eczanes Pharmaceuticals developed Soodox™ for Women; a product that would assist women from all walks of life in managing pain.
The combination of the eight active natural ingredients aims at managing most types of pain, including period pain, joint pain, muscle pain and arthritis.
An active lifestyle is a healthy lifestyle. Not only does this apply to adults, but also to children, teenagers, and older people.
Subsequently, it was time to develop a pain relief cream that catered to everyone.
Whether you're going for a run or helping your children recover after a game of footy, Soodox™ Active has got you covered.
Featuring a set of innovative massaging balls, the application was never easier and even better, leaving your hands without any residue.
Due to COVID-19, life as we knew it changed dramatically and in ways that were unprecedented.
In an effort to bolster supplies nationwide and assist the Australian community in obtaining hygiene products, Eczanes Pharmaceuticals launched their own line of hand sanitiser.
Available in five different sizes, Soodox™ Vytal was created to cater to all requirements; whether you are just after a convenient pocket size or a 500ml bottle for your business.
To further support Aussies in staying safe during this difficult time, Eczanes Pharmaceuticals also developed a new Antibacterial Hand Wash.
While carrying hand sanitiser is ideal when there is no access to water or soap, washing your hands is still the most effective way to protect yourself against COVID-19.
The core mission has always been from the beginning to enable customers to live the best possible life during these difficult circumstances.
Eczanes Pharmaceuticals prides themselves in keeping all aspects of manufacturing in Australia.
From the production of bottles, pumps, and caps, to the printing of labels and the development of the formulation, everything is 100% Australian made and owned.
Keeping Aussie jobs and producing products to the highest standard, always remain the first priority.
The Soodox™ Pain Relief Cream and Soodox™ Vytal Hand Hygiene Range is available from selected retailers across Australia.
To ensure the health and wellbeing of Australians, Eczanes Pharmaceuticals donates a percentage of all sales to charity.
If you know family or friends that are currently experiencing hardship, please get in touch with Eczanes Pharmaceuticals via 0484 703 362 or customersupport@eczanes.com.au.
For more information, visit: soodox.com.
Text and feature image by: Eczanes Pharmaceuticals 
Feature image: Emma Simpson