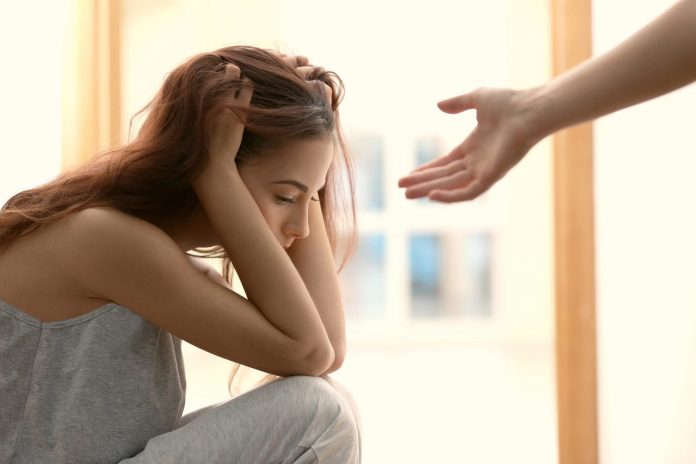 The Royal Australian College of General Practitioners (RACGP) is urging GPs to remain vigilant and look for signs of abuse among patients as domestic violence escalates during the pandemic.
RACGP just released the 5th edition of Abuse and Violence – Working with our Patients in General Practice, known as the White Book, which provides evidence-based guidelines for health practitioners on caring for patients experiencing family and domestic abuse and violence.
The 5th edition has been updated and expanded with new guidance and chapters, including on trauma informed care as it relates to domestic violence, perpetrators, child abuse, abuse of older people and other groups, dating violence and technology-facilitated abuse, and LGBTIQA+ family abuse and violence.
The update is timely, with research showing domestic violence increased during the Covid-19 pandemic. A paper from the Australian Criminal Institute (AIC) found for many women, the pandemic coincided with the onset or escalation of violence and abuse. Two-thirds of women who experienced physical or sexual violence by a current or former cohabiting partner since the start of the pandemic said the violence started or escalated in the three months prior to the survey.
RACGP President Dr Karen Price says GPs played an important role in identifying and providing support for patients experiencing abuse and violence.
"Australia has been in the grips of a domestic violence and abuse crisis for a long time, and the pandemic has made matters worse," she says.
"As a practising GP, I've seen how the pandemic has impacted relationships and families, with many facing isolation, financial pressures, and the burden of home schooling. It's a perfect storm for people living with abusive or violent partners or other family members."
Health Minister Greg Hunt welcomed the new guidelines.
"We know family violence and abuse can sadly be part of the lives of Australians across the country. We also know victims and survivors often turn to their GP for support, and that their GPs response can make all the difference," he says.
"The update of this key resource for GPs will ensure our nation's doctors have best practice guidance on how to recognise and respond to people experiencing family and domestic violence."
Minister for Families and Social Services Anne Ruston says the impacts of violence in the community cannot be ignored and are often present in a health context.
"GPs are highly respected and trusted members of the community which means they are often the first person to which a victim-survivor will make a disclosure," says Minister Ruston.
"This is an important update to the White Book and it will equip GPs and other health practitioners with the latest evidence-based knowledge and make a real difference for patients who have made the courageous decision to disclose details of violence, assault or abuse."
Dr Price said GPs play an important role in supporting patients experiencing family and domestic abuse and violence.
"As one of the only health practitioners that provides ongoing, holistic care to a patient throughout their life, GPs are uniquely placed to help people experiencing abuse and violence," she says.
"Often patients won't come to their GP asking for help, but rather their GP is trained to notice when something isn't right. We recognise the signs and are well placed to start the conversation with a patient to find out what's going on.
"Because GPs often see members of the same family, we also play an important role in assessing violence and safety within families.
"A GP will support a patient experiencing abuse by referring them to relevant support services, as well as managing the physical and mental health consequences.
"We know that exposure to abuse and violence causes worsening physical and psychological health, and decreased quality of life – and so if GPs can help in early identification and support, it can make a big difference."
The RACGP President says expanding access to Medicare patient rebates would improve access to care for patients.
"Currently there are barriers to care for people experiencing violence and abuse, which can easily be removed if the criteria for General Practitioner Management Plans (GPMPs) are expanded to include those experiencing family violence," she says.
"Patients would also benefit from access to Medicare patient rebates for longer consultations, so they can take the time needed to have a conversation with their GP and talk about their concerns.
"These simple changes will mean more patients can access the care and support they need when they need it – it'll make a big difference for individuals and families."
The RACGP also supports training for GPs on caring for patients experiencing violence and abuse.
This includes collaboration with the Safer Families Centre, University of Melbourne, as part of The Readiness Program – a national training program for primary care providers to effectively recognise, respond, refer and record domestic and family violence using a trauma and violence informed approach. GPs interested in training can find out more online here.