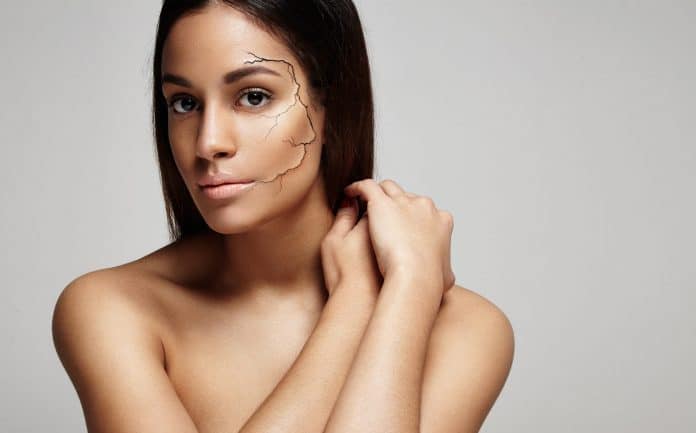 The temperature isn't the only thing that changes in winter. Our skin becomes more sensitive to chilly temperatures and the drop in humidity.
The changes in our skin, however, are not just physical but emotional too, with new research from skincare brand Cetaphil finding that more than 8 million Australians (40%) feel they look older during the cooler months.
The 2022 Aussie Skin Sensitivity SENSE-us by Cetaphil is an exploration of the state of our nation's epidermis, uncovering the impact of the changing seasons on our skincare habits and sentiment, in a bid to help Aussies have healthy skin, whatever their skin story.
Look good, feel good … even in winter
The independent research found more than 16.6 million Australians say having good skin makes them feel good about themselves, however, 62% also think that their skin is totally different in winter compared to summer, citing that their skin:
is duller (48%);
is dehydrated (38%);
appears dry, flaky and rough (36%);
cracks more easily (27%);
looks pale (26%).
43% of Australians say their skin significantly changes in the lead up to, and during winter and 45% agree that it takes time, post-Winter, to get their skin looking healthy again for summer.
When it comes to why we don't take better care of our winter skin, 54% of Aussies say they like to save money during the cooler months because it's expected that you have bad skin in winter (29%) and more than a third (36%) just can't be bothered to look after it.
Given these statistics and winter's skincare concerns, Cetaphil underscores the importance of caring for our skin health and addressing any sensitivities, as part of Skin Awareness Month 2022, happening this April.
Why are we dry in winter?
Dermatologist, Dr Leona Yip, shares that sensitive skin can often be caused by changes in weather and your environment, using incorrect skincare products, as well as genetics.
She says sensitivities can manifest in several ways including:
Dryness. Due to a lack of moisture in skin cells, people with dry skin are three times more likely to have sensitive skin, as sensitive skin cells can't hold onto moisture as well as they should.
Irritation. Sensitive skin is more likely to react negatively to certain stimuli such as air conditioners or wind chill, which can lead to unpleasant sensations such as stinging, itching and discomfort.
Roughness. We naturally shed skin all the time, but this process can be impaired for those with sensitive skin, leading to flaky, dull and uneven skin texture.
Tightness. Taut, stretched or strained skin lacking moisture and hydration can affect most people with sensitive skin.
Weakened Skin Moisture Barrier. People with sensitive skin may have a weakened skin moisture barrier, which allows irritants to penetrate and hydration to escape.
It's said that dryness is the most common skin condition down under, with many Australians claiming their face (64%) and hands (51%) are driest in winter.
Currently, however, 12.2 million Aussies only look after the skin on their face saying this is because they are mostly covered up with clothing in winter (52%) and that it's too cold to spend time moisturising their body (33%).
A further 29% of Australians believe it's only important to look after the skin on your face, however, a larger majority disagree (48%), understanding the importance of caring for your overall skin health.
When it comes to the causes of winter skin problems, 54% of Australians think the cold air in winter is to blame, followed by indoor heating (48%), lack of sunshine and vitamin D (46%), and wind chill (45%).
"Skin dryness can be exacerbated by changes in environmental factors like temperature and humidity, as well as too much heat or prolonged time in air-conditioning," says Dr Yip.
"That's because our all-important skin moisture barrier is compromised and lipid production, hydration and elasticity all drop during winter, too.
"The result is an increase in dryness and appearance of fine lines, as well as skin roughness or tightness, and even an increase of skin irritation and sensitivities.
"For some people, these changes in our skin can impact our mood and self-confidence."
'Hydration equals health' 
The impact of winter skin has most Aussies turning to hydration for help with 56% seeking hydrating skincare products, followed by anti-ageing products (33%).
In fact, 63% of women agree they are looking for hydration from their skincare, with 49% of men and 59% of Gen Z also doing the same.
Hydration equals healthy in the eyes of Aussies: 1 in 4 think healthy skin should look hydrated, followed by fresh (17%) and bright/radiant (14%).
Gen Z agrees that "hydrated" skin is healthy skin (32%) and 22% of men think "fresh" skin indicates healthy skin.
"Hydration is even more essential during winter, it's the best defence against seasonal dryness and the easiest way to get hydration is with a quality moisturiser," says Dr Yip.
"In winter, I recommend choosing a moisturiser with a thicker consistency to better lock in moisture and help protect or replenish your skin moisture barrier."
Give your skin the attention it requires
Although Aussies understand their skin requires more attention during the colder months (54%), it's concerning to see that the majority aren't as thoughtful about their winter skincare routine.
"The Aussie Skin Sensitivity SENSE-us confirms that Australians understand that the combination of colder temperatures, indoor heating and lack of sunshine can contribute to skin sensitivities in winter, however, only 1 in 5 participants make the relevant changes to their skincare regime according to season," says Dr Yip.
36% of Australians say they follow the same skincare routine all year round, regardless of the season, while 16% tailor their skincare routine depending on any skin conditions they may be experiencing that day.
Additionally, 2.8 million admit they don't follow a skincare routine at all!
When it comes to the skincare products we use in winter, daily use of sunscreen reduces by almost half with only 28% of Australians saying they wear sunscreen in Winter.
A third of Aussies (33%) also admit to not moisturising their body in winter.
Regardless of the products used, 16.4 million Aussies believe that their skincare routine forms part of their self-care (82%) with a further 13.4 million saying that skincare enables them to relax, feel good and take time for themselves (67%).
"While a skincare routine of at least cleansing and moisturising is important for maintaining our skin health, for many individuals it is also an important time which they can take for themselves each day, whether they have a five- or 45-minute routine. Skincare can make us feel good inside and out," says Dr Yip.
To learn more about the Cetaphil products and how they can help combat winter skin issues, visit cetaphil.com.au.