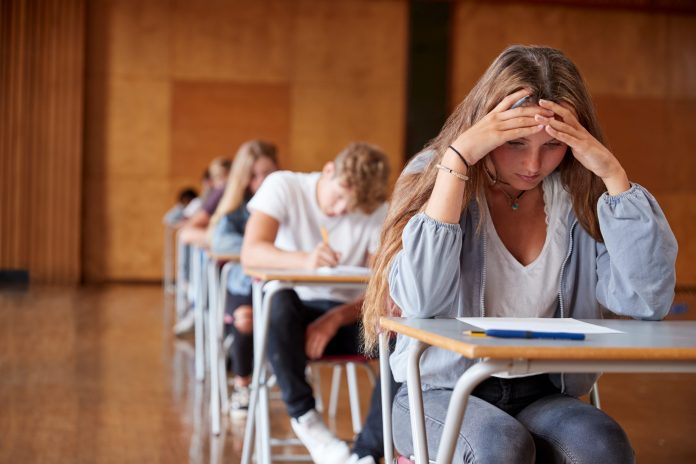 Media Release
Reachout launches COVID-19 study support hub for students across Australia
26 April, 2020
ReachOut, Australia's leading online youth mental health service, has launched a new COVID-19 study support hub to support the mental health and wellbeing of students across Australia as they negotiate new online learning environments during the COVID-19 pandemic.
Across its youth, parents and schools services, the hub includes articles and tips for students, and information and advice for parents on how to help their young person develop a routine, maintain motivation and cope with study stress during these unprecedented times. There is also support for teachers and wellbeing lesson plans that can be delivered online and which are mapped to the curriculum. All of the content and resources are available online and are free.
According to research by YouthInsight up to 74 percent of students in Australia are worried about the impact that COVID-19 will have on their education.* ReachOut has fast tracked the launch of this year's study support resources in response to new and added pressures placed on students by COVID-19.
CEO of ReachOut, Ashley de Silva, said that a proactive, whole-of-school approach to students' mental health is essential when it comes to study stress during the COVID-19 pandemic to avoid spikes in student stress levels.
"Students across Australia are worried about how COVID-19 will impact their learning and education, not only this year, but also going forward. Of particular concern are students currently in Year 12 who are already thinking about the implications on their further education and employment."
"New ReachOut data shows that even before COVID-19 had disrupted schooling, nearly 75 percent of young people were already experiencing worrying levels of exam stress, and one in five had extreme stress about exams."**
"We don't want to see these figures rise due to COVID-19 because unhealthy levels of study stress can have a direct impact on a young person's mental health."
"Nearly two thirds of those who were concerned about study stress reported they would use ReachOut for help with this issue, and last year ReachOut's study and exam stress content was viewed more than 50,000 times. We wanted to fast track the launch of the COVID-19 study support hub so that students, parents and teachers can take a proactive approach to this challenge. All of the support available for students, parents and schools has been tailored to the specific needs of students right now, in particular with many studying online in their homes."***
ReachOut's new COVID-19 Study Support Hub is a new addition to the COVID-19 specific support already available via the service.
*Research conducted by Student Edge's market research arm YouthInsight in April 2020. Figures are nationally representative.
**Research conducted by ReachOut in January 2020. Nationally representative survey of 1485
young people aged 14–25 years.
Source: Reachout.com