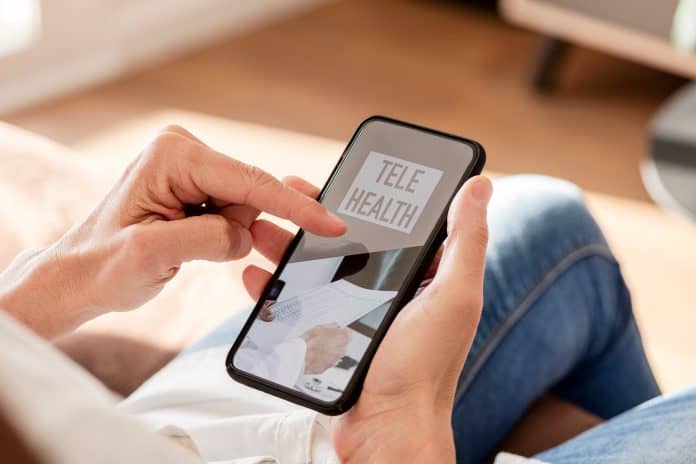 A number of Medicare-subsidised Covid-19 health measures, including telehealth and pathology services, GP-led respiratory clinics, home medicines delivery, public and private hospital services, have been extended for a further six months (to 31 March 2021), with the Morrison Government announcing on 18 September 2020 that it will be investing more than $2 billion to extend these services.
Further investments will also reportedly be made in PPE.
"We will continue to provide Australians with critical health care and support to protect both lives and livelihoods," Prime Minister Scott Morrison said.
"By providing telehealth and home delivery medicine services we are reducing the risk of exposure to Covid-19 in the community, while also supporting people in isolation to get the care they need.
"Importantly, this also includes mental health services, delivered over the phone by trained specialists and GPs.
"As we continue to suppress Covid-19 while continuing to open our economy up, Australians can be reassured that we have the world's best medical support in place to protect their health."
As a result of the extension, patients will continue to have access to Medicare-subsidised telehealth for general practitioner, nursing, midwifery, allied health and allied mental health services.
Telehealth is also being extended for essential specialist services, such as consultant physician, geriatrician and neurosurgery services.
Bulk billing will continue to be available and regular billing practices will apply to all of these services, while eligible people will continue to get free home delivery for essential medicines by their local pharmacist.
"Our Governments response to the pandemic brought forward a 10-year plan on telehealth within 10 days," said Minister for Health Greg Hunt.
"As a consequence, [more than] 30 million consultations protected the health and wellbeing of Australians and protected our health workers and the viability of their practices."
'Telehealth has transformed healthcare' 
The announcement by the Federal Government to extend telehealth appointments for allied health practitioners until 31 March 2021 has been welcomed by Dietitians Australia, with CEO of Dietitians Australia, Robert Hunt saying that the six-month extension is an important step forward for the health of Australians.
Mr Hunt says that telehealth has made it "easier for Australians to access high quality nutrition care" adding that "this is the first step in creating a legacy that revolutionises healthcare access not just for GPs but for a range of allied health services, including dietetics".
"Being able to access their dietitian via telehealth has allowed Australians to continue their regular appointments, where it otherwise might have been disrupted," said Mr Hunt.
"Telehealth also enables clients to easily show their dietitian foods from their pantry, fridge, as well as their cooking space, and some clients prefer being able to provide this visual explanation of their food and living situation.
"Telehealth us a great example of how we can continue to help make a difference in the lives of Australians.
"We look forward to working with the government on a long-term plan for telehealth, particularly for allied health services such as dietetics, where virtual care is easily provided and is as clinically effective and cost efficient as in-person services."
'An important lifeline for rural, regional and remote communities' 
The National Rural Health Alliance, the peak body for rural health in Australia, has also welcomed the Australian Government's expansion.
"Telehealth has been an important lifeline for people in rural, regional and remote Australia during the pandemic," National Rural Health Alliance CEO Dr Gabrielle O'Kane said.
"It can be difficult enough to access health care in some areas at the best of times, but especially once you add in the difficulties caused by the pandemic, including border restrictions.
"Telehealth is vital to ensuring rural people can keep up their regular health checks during Covid-19 and ensure continuity of care."
'An important part of the service mix'
Welcoming the Federal Government's extension, the Royal Australian College of General Practitioners (RACGP) has also urged the Government to closely consult with GPs on a long-term telehealth plan.
"We are thankful that the Government has listened to the RACGP and extended these Medicare telehealth subsidies, which allow patients to consult with their GP remotely while minimising the risk of transmitting or spreading the Covid-19 virus," Acting RACGP President Associate Professor Ayman Shenouda said.
"Patients and their GPs have embraced telehealth and more than 99 per cent of GP clinics are offering these services. Telehealth has reduced potential spread of Covid-19 in the community, keeping patients and general practice staff safe.
"Medicare-subsidised telehealth has greatly improved flexibility for patients in accessing care. Telehealth consultations are particularly important in rural and remote areas where accessing healthcare services, including a GP clinic, can prove challenging.
"Not everything can be done by telehealth and we will still need to always offer face-to-face consultations.
"However, telehealth has become an important part of the service mix, particularly for patients known to the practice and people who have may difficulty leaving the home due to a disability, those with mental health issues or people who live a long way from health services."
While the extension is a welcome move, Associate Professor Shenouda adds that GPs must be front and centre in the design of long-term telehealth arrangements beyond March 2021.
"The extension to March next year is welcome but the strong demand for telehealth means that these services will be needed beyond then," Associate Professor Shenouda said.
"These services are flexible, convenient and in many cases the most efficient way of providing patient care.
"We can't return to the situation where patients are forced to physically sit in front of their GP before they can get a Medicare subsidy. We need to ensure that Medicare-subsidised telehealth services are available for patients for years to come.
"The RACGP expects that GPs will be consulted and significantly involved in the development of what comes next. Nearly all GPs have altered how they operate and embraced telehealth services to care for patients so it's vital that we are a key part of the process."