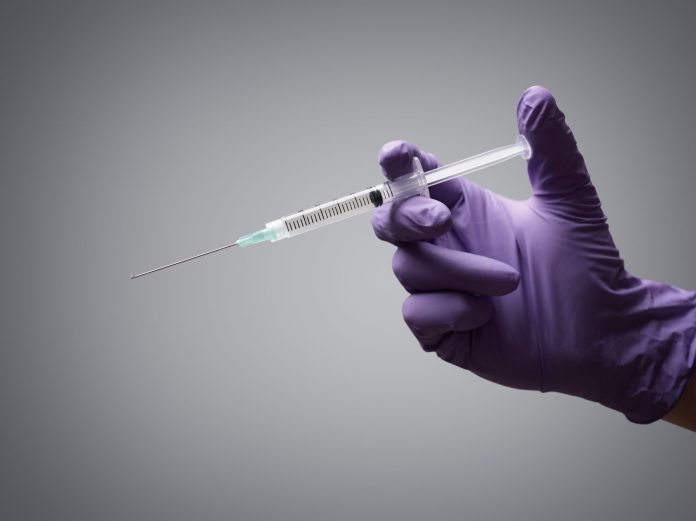 There have been calls by the Royal Australian College of General Practitioners (RACGP) for the Government to prioritise the annual distribution of influenza vaccines to general practice after reports indicating 55% of clinics didn't get enough stock.
In a survey conducted in April 2020 of more than 1,100 GPs from every state and territory in Australia, 55% reported that they were unable to access enough stock to provide flu vaccinations to their patients.
This delay is unacceptable, according to RACGP President Dr Harry Nespolon, who says the distribution of vaccines needs to be urgently addressed.
"The problem was never that there was a shortage of the flu vaccine," adds Dr Nespolon.
"The Government secured enough of the special flu vaccine for over 65s, who are more vulnerable, for everyone in the country and we commended them for this.
"The problem is with the distribution of the flu vaccine and it has been a problem for a long time … the vaccine comes too slowly to GP clinics."
However, according to a statement released by The Pharmacy Guild of Australia, "it is very disappointing to see the RACGP demanding that GP practices be prioritised over pharmacies in the distribution of flu vaccines".
Community pharmacies have vaccinated record numbers of patients against influenza this season, providing a significant boost to public health at a vital time.
"The fact is, it was community pharmacists and their staff who continued to turn up and keep their doors open throughout the COVID-19 pandemic, serving patients face-to-face and providing vaccination," says the National President of The Pharmacy Guild of Australia, George Tambassis.
The Pharmacy Guild of Australia Victorian Branch President, Anthony Tassone adds: "Rather than acknowledging the important contribution that pharmacies made in helping increase vaccination rates in the community, Dr Nespolon went back to the tired, ol' [sic] RACGP playbook of criticism and undermining of professional colleagues.
Mr Tassone adds that it's important to consider the fact that "as useful as telehealth can be for the delivery of care, not even the best GP can offer a vaccination over the phone or video conference".
What is the RACGP calling for?
The RACGP is calling for:
Improved supply and demand modelling to better estimate patient demand in each practice and allocate adequate stock.
Prioritisation of adequate supply of influenza vaccines to general practice head of pharmacies to ensure access and better health outcomes for patients.
Clear public communication to ensure patients get the right vaccine at the right time and don't unnecessarily pay for a private vaccine they could have received free from their general practice under the National Immunisation Program (NIP).
However, Mr Tambassis says that "the way to maximise access to vaccination for all Australians is not prioritisation of general practice, but greater access to the NIP through community pharmacies across Australia in all jurisdictions".
"Flu vaccination is no more magically effective when administered by one competent and suitably trained health professional over another," adds Mr Tassone.
"Community pharmacies simply should and must have access to the Medicare rebates for delivery of important health services like vaccinations to help reduce unnecessary out of pocket costs for patients and help further encourage take up of annual vaccination."
Flu vaccine supplies
While flu vaccine supplies, which were pre-ordered long before COVID-19 was a known threat struggled to meet the sharp increases in demand, leading to many community pharmacies running out of stock and having to waitlist patients, more vaccines were ordered by the Federal Government and Health Minister Greg Hunt.
Additional stock is now flowing to ensure all Australians who want a flu vaccination can have access to one at their local pharmacy or GP practice.
"This discussion should not be about prioritisation and trying to pick winners in a perceived battle of delivering patient care.
"We are a team. It must be about offering patient-centred care as a health system in a timely and accessible way that offers patients choice, suits their needs and appropriately minimises their out of pocket costs," says Mr Tassone.