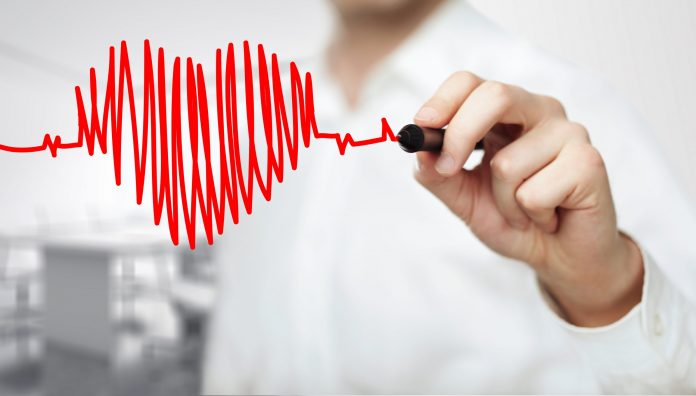 The first new cholesterol data in a decade reveals that almost half of those most at risk of cardiovascular disease (CVD) are failing to adequately control cholesterol suggesting management of CVD has a long way to go.
The `Code Red: Overturning Australia's Cholesterol Complacency' report, which examines data from more than 100,000 people in primary care over a 10-year period is showing that less than one in two Australian women (44%) who have already experienced a cardiovascular event are achieving cholesterol targets compared to nearly three in five men (58%).
The findings paint a worrying picture of the LDL ('bad') cholesterol levels among those who have experienced a cardiovascular event and who are most at risk of another event.
"With this study, we were shocked to find that 48 per cent of Australians living with CVD are not reaching national guideline-recommended targets for LDL ('bad') cholesterol," says Baker Institute Director and report co-author, Professor Tom Marwick.
"This means that over the past decade, more than one in three Australians who have CVD are vulnerable to further cardiovascular events that could result in greater disability or death," he says.
The report also uncovered disturbing gender imbalance that should be closely examined, according to the Baker Institute's Head of Pre-Clinical Disease and Prevention and report lead author, Associate Professor Melinda Carrington.
"In this study, not only did Australian women record higher levels of LDL or 'bad' cholesterol than men, but 56% were not meeting the optimal target of 1.8 mmol/L compared to just 42% of men," says Professor Carrington.
Alarmingly, Code Red also found that 58% of Australians who had experienced a more recent CVD event within the last five years did not achieve target LDL ('bad') cholesterol levels – suggesting this group is not being treated quickly or intensively enough.
CVD remains the leading cause of death in Australia and is one of the biggest burdens on the nation's health budget. Each year, around 57,000 Australians suffer a heart attack, and each day, on average, 20 Australians die from a heart attack. Within 12 months, one in 10 heart attack survivors will have another heart attack.
Similarly, in 2017 there were more than 56,000 new and recurrent strokes in Australia – that is one stroke every nine minutes. Within three months, nearly one in five people (18%) who have experienced a stroke will have another stroke.
However, the report also highlights a new modelling showing 3738 lives could be saved, 13742 CVD events prevented and $66.6 million saved in healthcare costs over the next five years through optimal cholesterol management.
Professor Marwick says systematic and stepped care approach is needed to reform cholesterol management, in a way that unites the sector – from policy and political decision-makers, to the manufacturers, as well as the patient, clinical, and advocacy communities.
"Greater education for both GPs and patients about the importance of treating to target and intensifying treatment to achieve the target goals for secondary prevention of CVD is crucial," says Professor Marwick.
"We also need a system redesign in hospitals to focus on secondary prevention, easier access to additional cholesterol medication for patients on statins, acceptance of risk stratification in secondary prevention to identify how best to target those at the highest risk, and wider access to a new class of medication (PCSK9 inhibitors) " he says.