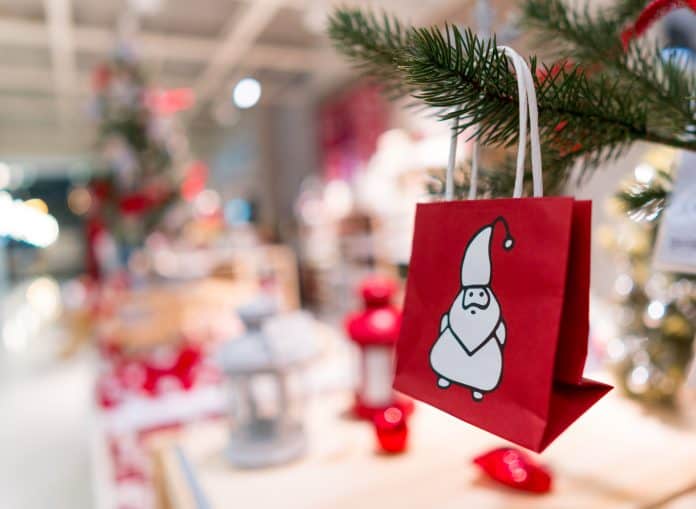 Christmas, synonymous with carols, lights and decorations, and battling the crowds at shopping centres, is set to look a little different this year – particularly, when it comes to shopping.
Thanks to Covid-19, a special report by Monash Business School's Australian Consumer and retail Studies (ACRS) arm reveals that Australians are expected to spend less on their family and friends this holiday season, with many turning online to make their purchases.
The new figures compiled by Monash University researchers show that two-thirds of Aussie consumers are expected to hold out for sales or special deals before parting with their money this year, largely due to the uncertainty that the Covid-19 pandemic has caused – uncertainties around border closures, gathering restrictions, job losses and cuts to household income.
Stores versus online
While battling the hustle and bustle of a busy shopping centre during Christmas may not be everyone's cup of eggnog, it does bring with it the many memories made during the holiday season.
However, the ACRS, which has been conducting a monthly shopper pulse with shoppers from around Australia investigating attitudes and behaviours towards Christmas retail in the context of Covid-19 since September, has found that the pandemic is having a strong impact on consumer Christmas shopping.
While physical stores will remain the most popular channels for Christmas purchases, more than a quarter of shoppers expect to use this channel less than last year (27%).
Conversely, about 20% of Australians expect to shop online more to make their Christmas purchases this year.
Australians are also turning to online marketplaces, with reports suggesting 17% will use this channel more than previous years.
"While Australia has nearly passed the pandemic's second wave and thins are returning to a 'new retail normal' in time for Christmas – with physical stores open and various safety measures put in place – our research suggests most Aussies will use a mix of channels to make their Christmas purchases this year," says Principal Research Consultant at the ACRS, Stephanie Atto.
What will consumers purchase?
According to the ACRS, while travel and tourism goods are expected to be hardest hit this year, clothing, footwear and accessories, personal care (e.g., cosmetics, baby care) and household goods are expected to be least impacted this year.
Ms Atto advises that given the disruption caused by the Covid-19 pandemic, with this year being "anything but typical", retailers (including community pharmacies) need to "plan their Christmas product releases [and] think about how they're going to [continue to] offer customers a safe in-store shopping experience".