A new unified World Obesity Day is set to launch on 4 March 2020 with the aim to call for a global response to obesity.
Obesity has now been called a global crisis reportedly affecting 650 million people worldwide.
Given its complexity and the burden of the stigma associated with obesity, the world needs united action to develop sustainable solutions.
The new World Obesity Day will include global recognition with organisations from across the globe celebrating and acknowledging the campaign's efforts.
The aim of World Obesity day
Increase awareness: increase knowledge and understanding of the challenge of obesity, and can and should be done to overcome it.
Encourage advocacy: encourage associations to advocate for and campaign on obesity-related issues.
Improve policies: encourage governments to take urgent action to halt the rise in obesity by 2025.
Share the experience: share experiences of campaigning to enable the spread of best practices.
The issue in Australia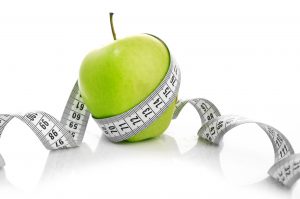 The Australian Bureau of Statistics National Health Survey 2017-18 revealed that 67% of Australian adults (12.5 million people) were overweight or obese, an increase from 64.4% in 2014-15.
The Australian Government's focus is on preventative solutions.
Vice President of the World Obesity Federation and President of the Asian and Oceania Association for the Study of Obesity, Professor Brian Oldfield from Monash Biomedicine Discovery Institute says:
"Obesity is now widely recognised as a chronic disease with major contributions from genetics and biology.
"A better understanding of these drivers will help reduce the stigma that is often associated with being obese or overweight, conditions that are sometimes seen as a consequence of lifestyle choices or a lack of will to eat healthier and be more active.
"We need to continue to try to find better ways to treat the millions of Australians who are overweight and obese as well as preventing our children from becoming overweight.
"As a nation we need to better integrate holistic strategies that bring together prevention, care and treatment of those living with obesity."
For more information on World Obesity Day, visit: worldobesityday.org/about