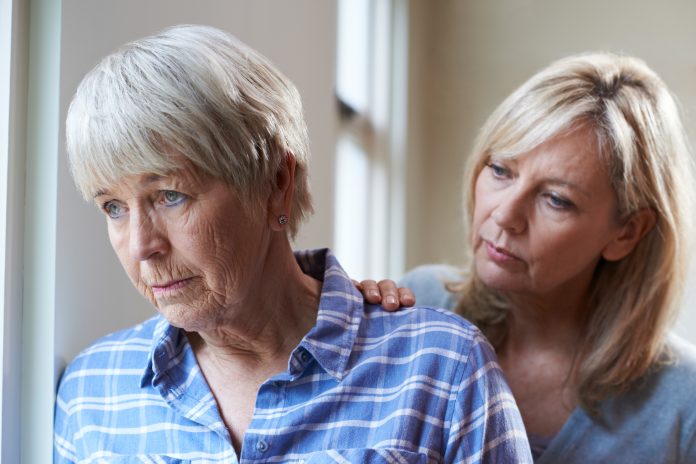 In light of healthcare service visitor restrictions and reduced community support services, which are said to be placing additional strain on families, leading consumer cancer organisations – Breast Cancer Network Australia (BCNA) and Canteen – say more support is needed to assist those who are facing end of life care during Covid-19, particularly those in Victoria.
BCNA and Canteen report that there is evidence of growing distress by an increasing number of Victorian families who are being forced to care for dying relatives at home due to fear of restrictive visitor policies and concern that Covid-19 screening requirements for palliative care patients could mean that loved ones may die alone in hospital.
The cancer organisations are calling for healthcare services to overturn blanket bans on young people visiting family members who are unwell and increase compassion to families going through an already difficult situation.
They are also calling for increased funding to ensure people can access timely and adequate palliative care community services to enable them to safely care for loved ones at home.
"We know of families at breaking point because they are choosing to tough it out at home, juggling work and home schooling, while caring for dying relatives because they would rather spend their last hours with their loved ones than risk them dying alone in the healthcare system due to Covid-19 restrictions," says BCNA CEO Kirsten Pilatti.
"It is heartbreaking to hear families being denied the opportunity to focus on the moments that matter, while they cope with providing direct care, or families separated from their loved ones who feel a sense of helplessness and despair that they cannot support them or say their goodbyes in the way they had planned.
"The burden on these families is enormous and the increasing number of people choosing to die at home is putting pressure on community palliative care services, which simply cannot provide the support required by these families."
Canteen CEO Peter Orchard says the inconsistent approach to visitor restrictions is causing confusion and distress, adding to the anxiety families are already facing during this time.
"Our counsellors are hearing stories of young people who are scared, anxious and deeply upset that they cannot visit a dying parent or sibling," says Mr Orchard.
"Having a parent die of cancer is one of the hardest things a young person can experience.
"We are really concerned about the long-term mental health impact on young people and families who are trying to cope with intense grief after being unable to spend their precious final days together."
Cancer Council Victoria, Head of Strategy and Support, Danielle Spence says Cancer Council's 13 11 20 support line is also receiving a growing number of calls from distressed families and that more compassion was required for those nearing end-of-life.
"We absolutely understand the need to limit visitors to protect the health and safety of patients and staff, but it's troubling that policies adopted by individual healthcare services are more restrictive than the guidelines recommended by Victoria's Chief Health Officer," says Ms Spence.