With the Covid-19 pandemic demonstrating how quickly healthcare and the pharmacy profession can change and how quickly Australian pharmacists can adapt to this change, the argument for a full scope of practice for pharmacists is stronger than ever.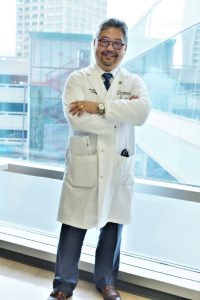 In response to this, next year's APP audience will hear from Canadian academic pharmacy leader, Professor Ross Tsuyuki, who will be speaking on Friday 25 March, about how Australia can prepare for pharmacists practising at full scope.
In his presentation, Professor Tsuyuki will review the principles of a full scope of pharmacist practice and the evidence for this.
He will also reportedly discuss the next steps that need to be considered, including removal of self-induced barriers (the 'pharmacist mindset', images and language), workflow changes, training opportunities, and a fundamental shift from reactive to proactive care.
"Australia is moving towards a full scope of pharmacist practice. In preparation for this major shift, pharmacists need to prepare to become proactive, responsible, decision-making professionals. That doesn't happen spontaneously – it's a whole cultural shift," says Professor Tsuyuki.
"Full scope of practice has to be solely about patient care.
"We need consistency in practice – if politicians and healthcare decision makers have never seen a pharmacist provide care, they can't image anything different.
"A major deficiency in pharmacy practice is that we wait to be asked for care.
"Patients don't know to ask – we need to assess and probe deeper to uncover problems or potential problems."
Professor Tsuyuki's presentation will also provide case studies from his Canadian experience of partnering with health organisations and physician groups.
This will include an example of partnering with Hypertension Canada to develop a certification program for pharmacists in hypertension management.
Professor Tsuyuki will present to the APP audience on Friday 25 March.
Further information on this and other APP presentations will be available on the program page of the conference website at appconference.com/app-program in early November.
APP2022 will be held from 24-27 March on the Gold Coast.
Early bird registration, which saves attendees up to $100, is currently on offer at appconference.com/app-registration.
APP2022 is said to offer a refund guarantee whereby delegates who can't attend the event due to due to Covid-19 restrictions and lockdowns will be entitled to a full refund.