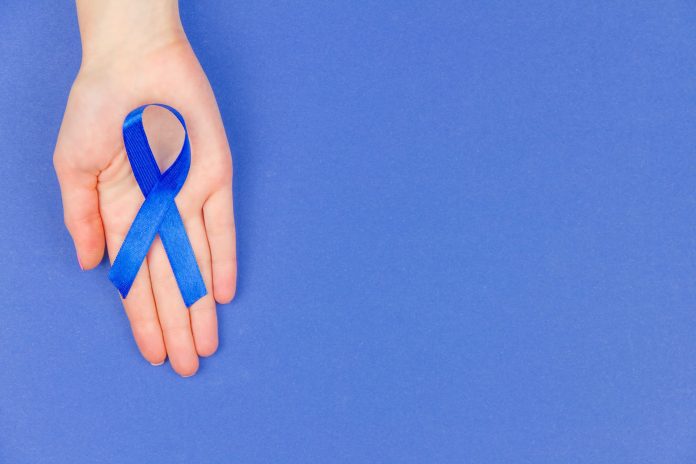 In the wake of the COVID-19 pandemic, a concerning trend has emerged in the declining number of GP visits for people seeking treatment for health issues such as worrying bowel symptoms.
The concern is that this may result in potential bowel cancers being undiagnosed or prolong the time to diagnosis, leading to poorer long-term outcomes.
Ahead of Bowel Cancer Awareness Month in June, Australians are being urged that despite uncertainties due to COVID-19, early detection of the disease cannot and should not stop.
"As colonoscopy becomes more readily available due to the reinstatement of elective surgeries, it is imperative people with bowel cancer symptoms or a positive test result contact their GP for further investigation," warns Colorectal Surgeon and Bowel Cancer Australia Director, A/Prof Graham Newstead AM.
"The colonoscopy wait-time clock starts from the first GP visit.
"Bowel cancer care is not elective and timely diagnosis is paramount. We know when bowel cancer is detected in the earliest stages, almost 99% of cases can be successfully treated."
Dr Newstead underscores that delaying diagnosis can impact long-term health outcomes.
He says that the goal is to detect bowel cancer in the earliest stages to "avoid Stage 3 bowel cancers becoming Stage 4 … where the chance of surviving five years after diagnosis falls from 71% to 13%".
"Visible symptoms are not normal. They require prompt investigation to rule out anything sinister as the underlying cause.
"Australians are already experiencing heightened stress in the wake of COVID-19.
"A prolonged diagnosis for people experiencing symptoms or those with a positive test result can further contribute to the worry, especially not knowing if cancer is present or not," says Dr Newstead.
Signs you need to see your GP, include:
Blood in stool or rectal bleeding.
A recent, persistent change in bowel habit.
Unexplained anaemia causing fatigue, weakness or unintentional loss of weight.
Abdominal pain, especially if severe.
With more than 325 new cases and 108 deaths estimated weekly, Bowel Cancer Awareness Month this June sets out to remind Australians that "despite the new normal, some things remain not normal".