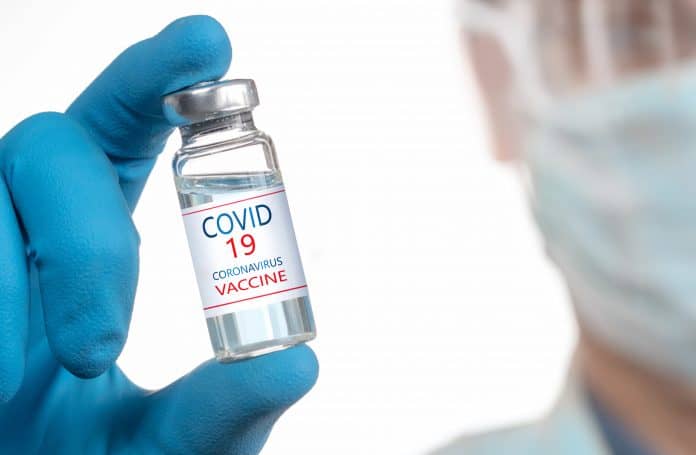 An Australian-made vaccine has made news headlines today following Federal Health Minister Greg Hunt's announcement that based on early data, the University of Queensland's (UQ) Covid-19 vaccine, known as UQ-CSL V451, is "safe and effective", "particularly in the elderly".
"It's producing what's called a positive antibody response," Minister Hunt is quoted as saying during an interview with Neil Breen on 4BC.
"In other words, it's doing the job. And in particular [in] the elderly it's shown to be effective. I think this is immensely heartening and important news for Australia."
As reported by ABC News, speaking at a press conference held at UQ, Minister Hunt said: "The initial data is very clear that the [UQ] vaccine is proving to be very safe through phase-one clinical trials and that it's proving to produce a positive antibody response.
"That means, it's doing its job. That's particularly so in the elderly and that's an especially important outcome given the global vulnerability to elderly around the world from Covid-19."
Minister Hunt adds that "CSL has completed the manufacturing of this vaccine for the phase-three clinical trials and is already in a position to commence [the trials]", news, which Minister Hunt says might come "as a positive surprise to many people".
"It shows we are ahead of schedule … and CSL will now move for regulatory approval to commence the phase-three clinical trials before the end of this year [2020].
"That's an extraordinary development. It means that this vaccine will potentially be available subject to the results of those trials for delivery to Australians early in the third quarter of 2021," he said.
The national goal, according to Minister Hunt, is that Australians who wish to be vaccinated are "vaccinated by the end of 2021".
He adds, in addition to agreements with other that there are agreements providers, there are agreements with "CSL and [UQ] for 51 million units of the molecular clamp" (UQ's vaccine).
'Working at pace to respond to the pandemic'
CSL, a global biotech company commenced manufacturing multiple doses of the UQ-CSL V451 vaccine candidate at the Broadmeadows, Victoria facility earlier in the year.
"CLS's focus is to produce a safe and effective vaccine. It is important that on completion of clinical trials, the public has confidence in UQ-CSL V451," said CSL CEO and Managing Director, Paul Perreault in a statement released in September.
"CSL has been working at pace to respond to the pandemic and has invested significant resources in the rapid development and large-scale manufacture of UQ-CSL V451, along with a number of other therapeutic programs.
"Together with partners, including [UQ] and Coalition for Epidemic Preparedness (CEPI), our development and manufacturing teams have been working extremely hard to advance this program to ensure the availability of a safe and effective vaccine should clinical studies prove successful," he said.
Australian health experts weigh in
While headline-making news of another potential successful vaccine is exciting as the race to beat Covid-19 continues, Australian health experts have responded to the latest reports.
"As Australians, we should be proud of their [UQ's] work so far," said Associate Professor Sanjaya Senanayake, a specialist in Infectious Diseases and Associate Professor of Medicine at The Australian National University.
"The production of a strong immune response to the vaccine in the elderly in the phase-one study is very pleasing because the elderly are vulnerable to severe Covid-19 and have a waning immune system that doesn't reliably respond to vaccines.
"However, these positive phase-one results don't automatically mean that the vaccine will remain as effective when conducting large phase-three trials where large numbers of vaccinated participants are pitted against the virus in the real world.
"In other words, all these results mean is that the vaccine is functioning well enough at this early stage of testing to give researchers confidence to proceed to the next level of testing. But this can occur with a quiet level of confidence."
Director of the Biomedical and Health Innovation Enabling Capability Platform and Head of the Translational Immunology and Nanotechnology Program at RMIT University Professor Magdalena Plebanski adds that it is "excellent news" that the phase-one trials are "said to be showing a good safety profile and activating both arms of the immune response – antibodies and T cells".
"Producing the vaccine in Australia by CSL seems to be well on track. Really looking forward to seeing the results of the next stages of human trials for this vaccine," she added.
However, while media reports quote Minister Hunt saying that the vaccine is showing positive results, Associate Professor Nicholas Wood, a vaccine expert and paediatrician at the University of Sydney says that "the specific details of the safety and immune responses by age will be needed before definitive statements can be made".
"Ultimately the performance, both safety and immunologic, will be needed to determine, which vaccine works best for different groups in our communities," he said.
While further trials are needed, the potential of having a successful vaccine made in Australia is a positive in the fight against Covid-19.
As Professor Lionel Page, an expert in Behavioural Economics at the University of Technology Sydney says, an Australian-made vaccine "will ensure that Australians will not suffer [potential] shortages because of world demand".