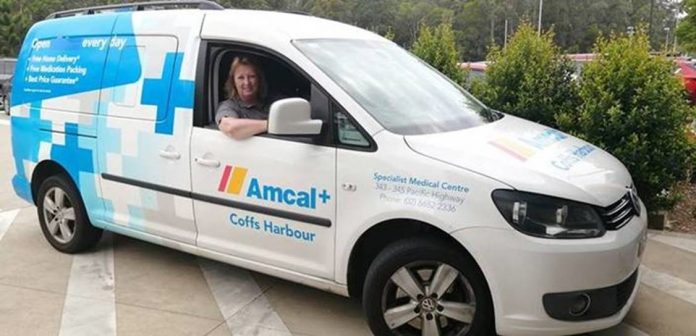 To celebrate the achievements, diligence and resilience of its national pharmacy network during 2020, leading Sigma retail pharmacy brands, Amcal and Guardian Pharmacies, have announced its new industry-facing, 12 Days of Christmas inspired initiative to thank those at the frontline of community healthcare.
Rolling out across all Amcal and Guardian's owned social media channels including LinkedIn, and via internal communications, the initiative tells the stories of remarkable pharmacists who have gone above and beyond in their communities during 2020, despite the frequent disruption of Covid-19.
Each pharmacist was nominated by their local Business Development Manager in recognition of their service, with each of these individuals and/or store team members awarded one of 12 values alongside their entry which reflects the wider core Sigma values. These include, but are not limited to, resilience, compassion, and leadership, amongst others.
Head of Amcal and Guardian, Kurt O'Brien, comments the initiative is designed to celebrate those that have been in front of our communities and demonstrate the group's appreciation across over 300+ store networks.
"Thank you to our pharmacy champions – during the height of Covid-19 and since, our pharmacists, along with other allied healthcare professionals, have been true champions at the front line, delivering unwavering and first-class care for their communities and teams," says Mr O'Brien.
"Our teams did – and continue – to navigate uncharted situations due to Covid-19. This meant in 2020, our pharmacy champions needed to adapt in more than one way.
"For some, this was personally adapting to state and federal guidelines as members of the community themselves, and for others this was compounded by the need to dually adapt their in-store procedures and operations in real-time.
"Sometimes these changes were weekly, sometimes they were daily, and sometimes, hourly; all of which required our pharmacists and teams to continue to live to our values.
"Undeterred by these changes as frequent and unpredictable as they were, our teams stepped up to the challenge with some marvellous stories of resilience, including those who opened outside store hours, those who created overnight drive-through medical assistance outside their shops, or those that offered same-day delivery turnaround to some of the most vulnerable in the community," adds Mr O'Brien.
In addition to on-ground team support, Mr O'Brien also comments on the agility of its broader supplier network at large for assisting in providing this level of care and support.
"Through our delivery partners, such as MedAdvisor, and through our tailored Amcal and Guardian home delivery service, this year we were able to reach metro and regional markets like never before, some of whom were under tightened physical restrictions and in need of critical assistance," says Mr O'Brien.
"Ultimately, this speed and agility also enabled our team members on the ground to support local healthcare needs, while remaining flexible and sensitive to the changing environment around us," adds Mr O'Brien.
The Christmas initiative follows a separate program earlier this year from the Sigma retail pharmacy brands during the height of the first wave of Covid-19. The program saw various teams honoured with a range of physically distant store selfies in honour of tireless pharmacists, pharmacy assistants and pharmacy teams in each pharmacy.
In 2021, Amcal and Guardian will continue to live up to its promise of quality healthcare and support, with a raft of broader business initiatives to be announced soon.