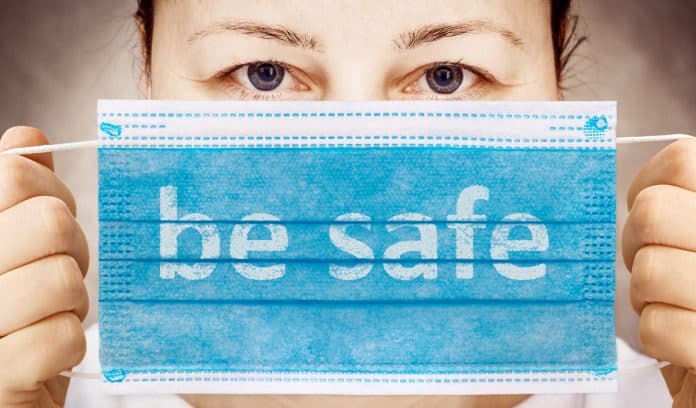 Community pharmacists providing medicines and advice to patients across Australia deserve to be treated with respect, and not subjected to abusive behaviour from a tiny minority of patients.
The Pharmacy Guild of Australia has urged the general public to respect the right of pharmacy staff to safety and courtesy, following an incident overnight in a Sydney pharmacy where a Covid-19 'sneeze guard' was angrily smashed by a disgruntled customer (video supplied – see below).
National President of the Pharmacy Guild, George Tambassis, says he is disturbed to hear this latest report of aggressive and violent behaviour.
"The overwhelming majority of Australians respect and trust their local pharmacy staff, which makes it all the more unacceptable when somebody behaves so poorly as we saw in an Auburn pharmacy last night," Mr Tambassis says.
"Pharmacists and pharmacy staff will not and should not be expected to endure aggression and threatening abuse from a tiny minority of Australians who are engaging in this behaviour. The safety and wellbeing of our staff and other patients is paramount."
Pharmacist Ahmed Ouf was serving a customer at Pharmacy4Less Auburn around 11.30pm when the man violently smashed the perspex screen, which shattered into the face of Mr Ouf.
The customer left angrily, dragging goods off one of the shelves as he exited. Police have been alerted to the incident.
"I've been attacked verbally lots of times but as a healthcare professional who is on the frontline, I never thought that this would happen to me," Mr Ouf says.
"This should not happen to anyone at his workplace. We need more protection," he says.
Pharmacy4Less CEO Feras Karem adds: "Ahmed Ouf is a dedicated and experienced pharmacist who was left shaken by the incident.
"Such incidents need to be dealt with by the authorities to send a clear message that it is not acceptable, but also to send a message to pharmacists and healthcare professionals that they will be supported by the authorities and provided the necessary protection."
To view video click here.