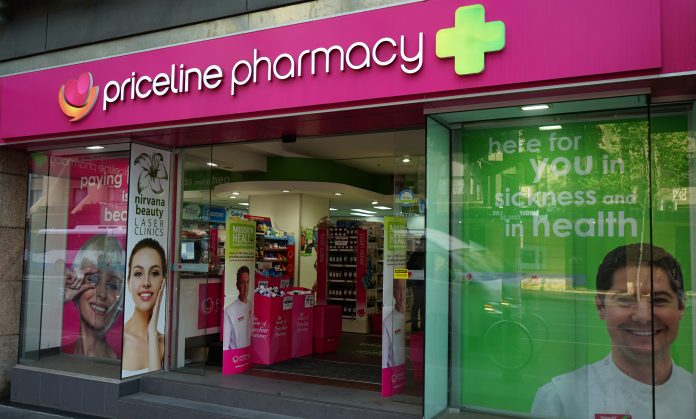 Afterpay is now available at all Priceline and Priceline Pharmacy stores nationally, allowing customers the option to pay in four fortnightly instalments.
Through the new partnership, customers will have the financial flexibility to use Afterpay on the whole Priceline range of more than 13,000 products, from make-up and fragrances to toiletries and prescription items.
To launch the new partnership, Afterpay and Priceline have collaborated with style and beauty expert Elle Ferguson, to share tips on how to be clever with make-up collections so that beauty lovers don't have to break the bank for the latest make-up trends.
Ms Ferguson says: "I love experimenting with beauty products, but it can be an investment to create the latest beauty looks or try the newest products.
"With summer and Christmas coming up, I know I will be wearing multiple beauty looks to match my outfits, so I like to be clever with my products so I don't have to invest in a huge make-up collection.
"From using multi-use make-up products, putting bronzer on in various ways and even changing how I apply fragrance, I work my products so they are multi-purpose and last longer.
"Now with Afterpay available at Priceline Pharmacy, it helps me budget so I can go after my favourite beauty and health products without any downside."
Rachel Kelly, Afterpay EVP ANZ Sales and Global Instore adds: "Consumers are more conscious about their budgets this year, so we're excited to give beauty lovers the financial freedom to go after their favourite healthcare and beauty products with the availability of Afterpay at 380 Priceline stores."
Gabrielle Tully, Priceline Acting Head of Marketing continues: "As the number one retailer for beauty and health products, and personal service, we are now excited to offer Afterpay as one of many payment options. We've become even more accessible for Australians on a budget, whether treating themselves to the products they love or looking for that perfect Christmas gift."
Afterpay is currently in 380 stores with the rollout continuing to all 470 Priceline and Priceline Pharmacy stores ahead of Christmas.
Afterpay offers interest and fee-free payment plans (when paid on time) for online and instore purchases.
Consumers can buy what they want immediately and pay it off in four, interest free fortnightly instalments.