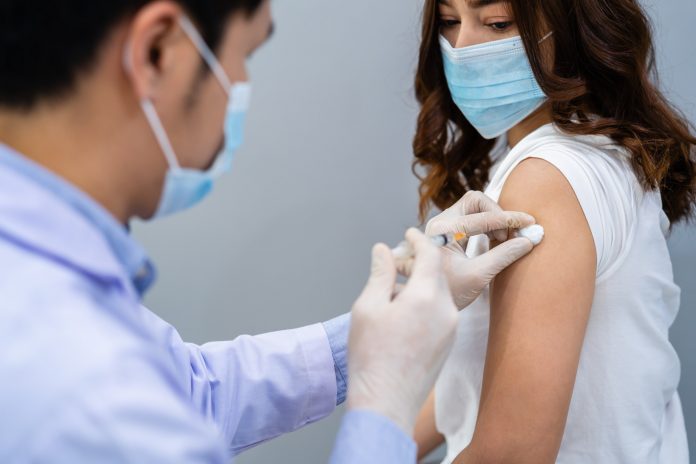 People aged between 16 and 39 are being urged to consult with their GP on the Covid-19 vaccine options.
The Royal Australian College of General Practitioners (RACGP) made the statement following the announcement from Prime Minister Scott Morrison that the Covid-19 Pfizer vaccine will be made available to those aged 16 to 39.
"The RACGP welcomes this positive step forward in the Covid-19 vaccine rollout," says RACGP President, Dr Karen Price.
"I want to remind everyone aged 18 to 39 that a vaccine is currently available to them and I would encourage anyone in this cohort to consult with their GP and consider getting the AztraZeneca vaccine now rather than waiting for a Pfizer vaccine.
"This is particularly so for people living in areas with high Covid-19 case numbers including Greater Sydney, the ACT and Melbourne.
"There is no guarantee that young people will be able to receive a Pfizer vaccine as soon as 30 August arrives, and greater Sydney in particular is experiencing a rising number of Covid-19 cases."
Dr Price says she implores those who already have an appointment booked to get the AstraZeneca vaccine.
However, she warns to hold off calling general practices.
"Our hard-working general practice staff are responding to this change and will no doubt be getting their systems in place for the 30 August expansion. I want to avoid a repeat of previous occasions this year when practices were inundated with calls and receptionists bore the brunt of frustrated patients.
"So sit tight for now, the Government will advise soon when the time will come to book a jab."
Dr Price also emphasises her thanks to younger people who have been waiting patiently to be vaccinated.
"What you have been through isn't fair. Many younger people have wanted to be vaccinated for many months but have been put at the back of the queue again and again. They have also had to endure conflicting messaging on vaccine eligibility and the question of if and when they should be vaccinated."
Dr Price concludes, "The Delta variant is hitting younger people, including children. We must do everything possible to keep them safe from harm and bring their parents along on the journey so that they feel comfortable and confident having their child vaccinated."