As the weather gets colder and heaters, jumpers and blankets come out from storage, it seems that our skin gets a lot drier, resulting, in some cases, in skin irritation and infection. With winter arriving soon, in the May issue Retail Pharmacy Assistants looks into what causes dry skin in winter, how it can be managed and how skin issues may be prevented or minimised.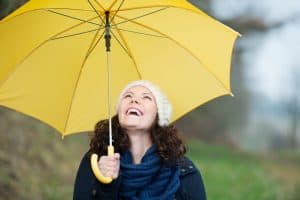 Overheating in the cold months is one of the main culprits for dry skin and increased skin issues at this time of year, says Brisbane-based Dermatologist Dr Leona Yip.
"Heaters are on a lot more [in winter] and heated air is quite dry, and also people tend to overdress," she says, adding that increased dryness – also due to the air being less humid in winter – may exacerbate dry skin and skin irritation.
"The days are shorter, so there's less sunlight," she says, pointing out that reduced sun exposure can cause some skin conditions to flare up.
Elaborating on the benefits of safe sun exposure to assist with skin management, Dr Yip says safe UV exposure "can actually have immune modulating effects on the skin".
"That's the basis of a UV therapy that dermatologists use to treat eczema, psoriasis and other skin conditions," says Dr Yip.
"That's why for eczema and psoriasis, a lot of patients actually report better [skin management] in summer, because they're wearing shorts and T-shirts, and incidental UV exposure can help to modulate the immune system, so skin gets better.
"But in winter, [you're] all covered up and get less UV, and therefore the skin can actually flare, and skin conditions may worsen."
Flare up symptoms
Speaking about the symptoms often experienced when skin conditions flare up, Dr Yip explains that symptoms usually begin with itching.
"Usually, it starts with the skin flaking, then it gets itchy," she says. "Why it does that is that the skin barrier gets a bit impaired".
She adds that this is due to skin oils being compromised following "long hot showers or baths", or just a reaction to hot air in general.
"If you lose moisture, [skin] becomes itchy, and it's quite common that people get secondary dermatitis or eczema," says Dr Yip.
Management strategies
While we can't do much to control the weather, or the fact that seasons change, we can control how we manage dry skin to prevent and minimise skin conditions worsening.
Dr Yip suggests avoiding long hot baths and showers "can be helpful".
"Moisturising is really, really important," she said, adding that she advises her patients to consider using different moisturisers in summer compared with what they might use in winter.
"Use a thicker moisturiser [in winter], something that's greasier, like with glycerine … [that] can actually help to seal the skin better so you don't lose that much moisture," she adds.
Dr Yip advises that we should "definitely avoid soaps", recommending "soap-free washes or soap substitutes" rather than regular soap, which can "dry the skin" and lead to skin conditions flaring up.
She adds that it's important to avoid "fragranced products as much as possible" and to be mindful that products listed as 'natural' or 'organic' may not actually be better for the skin.
"We do see a high rate of allergic reactions with extracts and oils," says Dr Yip.
To read the full feature as it appears in the May issue of Retail Pharmacy Assistants magazine, visit: rpassistants.com.au/magazines/retail-pharmacy-assistants-may-2021/