With health, wellbeing and immunity at the forefront of people's minds, a rising brand within this space is Broth & Co. We speak with Nellie Procopiou to learn more about the brand, its offerings and how pharmacy assistants can help to educate their customers on the Broth & Co range.
What is your role at Broth & Co and what does it involve? 
My role at Broth & Co is in research and development, product and recipe development, education and media. It involves combining my healthcare background with my love of healthy food to create nutrient dense superfoods that are tasty and suited to busy lifestyles.
Can you provide a little insight into the company and the story behind it? What is the ultimate goal of Broth & Co? 
Team Broth & Co follows the evolution and energetics of food – nutrient dense food as medicine and healing nutrition – and Broth & Co wanted to introduce this concept to everyone. In a world where we're so busy and there are so many options to choose from, we wanted people to choose the healthy option. Coming from a health and fitness background – Peter [Procopiou, husband and Broth & Co co-founder] is a functional fitness coach and I'm a pharmacist – this was natural for us.
Your website says that at Broth & Co you believe that 'nutrition is important to wellbeing'. Can you elaborate on that? What constitutes wellbeing and how does Broth & Co support this? 
Food should be healing and nourishing. What we put into our body can either alleviate disease or aggravate it, so Broth & Co was born to create gut healthy, nutrient dense, anti-inflammatory foods that are easy to consume.
Gut health is central to health. More research is revealing the link to immunity, psychology and general health and wellbeing. We create functional food that heals the gut: the structural component, which in turn helps improve the microbiome. Our bone broths are high in collagen and amino acids, such as glutamine, which helps heal gut permeability and improves the mucous lining. Collagen is great for gut health, joint health and skin health.
Our Vegan Vitality Broth is made from fermented chickpeas with prebiotics and probiotics as well as apoptogenic [producing apoptosis, or the death of cells as a normal and controlled part of an organism's growth or development] mushrooms such as reishi, shiitaki and lion's mane, which are great for gut health, skin health and immunity.
Describe the NPD process at Broth & Co. How do you come up with the products? 
It's important that our products serve a health purpose, are all natural and made with real wholefoods, are low in salt and have no additives. Having Australian provenance is also important. We research and source our ingredients from Australian producers because Australia has some of the best produce in the world, then use the best manufacturing techniques. For example, our bone broth powders are freeze dried without additives, as other production methods use heat, which can destroy nutrients, or use maltodextrin, which is a sugar that can contribute to more inflammation in the body. The whole process from inception to production is researched and thought out from the point of health. The fun part is designing the packaging, which, like our functional foods, is simple, clean and unadulterated.
What are the product trends that you're seeing within the health and wellness space and how does Broth & Co meet these trends? 
The trend right now is looking after yourself: eating intelligently and personalised – that is, to suit our individual requirements. Collagen is on-trend at the moment, as is anything to do with gut health. Broth & Co Bone Broths are collagen rich – 3g per 5g serve – as is our newly released IQ.N Intelligent Nutrition Collagen Beauty Range with Australian Superfoods.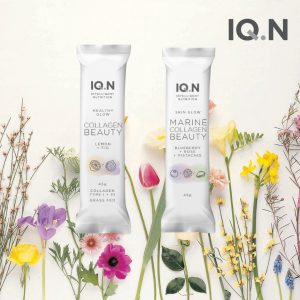 How can pharmacies optimise their health and wellness shelves to increase sales of products such as Broth & Co products? What is your advice to retail pharmacies?   
Pharmacies have always been ahead of the game when it comes to supplements and superfoods and integrating Western medicine and traditional medicine, and now bone broth is the next superfood for pharmacy shelves. Bone broth is being increasingly used as a nutritional supplement for general health and wellbeing, sports recovery, joint inflammation and pain, gut health, beauty, skin and hair. It can easily be incorporated in the space of superfoods and nutritional supplements.
What are three key things that pharmacy assistants should know when advising their customers on Broth & Co products, and health and wellness in general? 
The three key things that pharmacy assistants should focus on is that Broth & Co has been created by a pharmacist for health and wellbeing, that gut health is central to reducing inflammation and improving health, and that all [products in] the Broth & Co range come with health benefits in a tasty and easily absorbable form.
To read the full feature as it appears in the April issue of Retail Pharmacy Assistants magazine, visit: rpassistants.com.au/magazines/retail-pharmacy-assistants-april-2021/