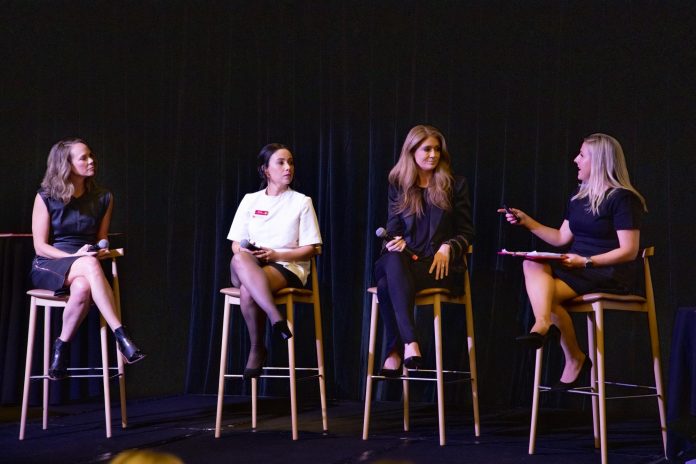 After a two-year hiatus, Priceline Pharmacy hosted its 8th The Beauty Prescription Live event on 28 April, sharing the latest trends, product performance and upcoming launches.
Being its first event since 2019, Priceline Pharmacy took the opportunity to provide an update on Priceline's pandemic performance, as well as recent developments on the API business.
Pandemic: challenging, but rewarding
API MD and CEO Richard Vincent described the previous two years as "challenging, but rewarding".
"People were not in the CBDs anymore, particularly Sydney and Melbourne, so we closed down a number of stores – all of our beauty stores," he said. "But in reverse, our pharmacies were going gangbusters and our pharmacists were really leaning into the challenge of what needed to happen to support patients and people through Covid."
Priceline's sales mix changed dramatically, with masks and hand sanitisers "selling like hotcakes" and later, rapid antigen tests being introduced.
"And then eventually … the government woke up to the best way to vaccinate people: in community pharmacy, Priceline pharmacies. So, we got the vaccines and then things started to turn.
"It's been a very interesting journey, lots of changes across time and a real challenge."
API acquisition
Commenting on the recent acquisition of API by Wesfarmers, Mr Vincent said it is a "great thing for Priceline."
"The way that the Wesfarmers model works is we get to run our own business. But what we have is the support of a very, very big company with hundreds of thousands of people, and resources that we can access."
He highlighted the strength pairing the two established loyalty programs, Priceline Sister Club and Wesfarmers' flybuys, describing it as "the biggest database of insights in Australia by a long way".
Mr Vincent, also introduced Andrew Vidler, who was appointed GM of Priceline Pharmacy in late 2019.
"He is the most inspirational leader of a retail brand that you could find in this country. It's a pleasure for me to have him working in our business. I'm really proud of what he's done over the last couple of years," Mr Vincent said.
Building on belief
Mr Vidler spoke about the importance of a business having something more than an objective, vision or mission: "
"For me, it's all about having a belief. When a business has a real belief that's authentic, that people can unite around, it gives everybody a sense of belonging and also drives behaviours that are consistent with that belief."
Priceline's belief is that "people can only feel better when they feel life they matter". This believe, says Mr Vidler, is not a marketing slogan, but something that drive all decision making, from recruitment, to building ranges, to talking to people in store.
Mr Vidler also commented on pharmacy's growing role in providing vaccinations beyond Covid-19.
"Now we're into the flu season and it's a bad flu as well. Flu vaccines are up triple this year already," he said.
"But the exciting thing for me is that pharmacy has proven its role in health care for Australians. It gave us permission to not just do Covid vaccinations, which is now a legitimate thing to do, but other vaccinations: whooping cough, travel vaccinations, or other frontline health interventions. It's not an aspiration, we're now actually doing it.
"In some ways, the silver lining of Covid is it's bought the role of pharmacy into people's lives, I think more quickly than it would have happened," Mr Vidler said.
Celebrating beauty
The Beauty Prescription Live also saw Priceline Pharmacist Jeyda Shiaxiates, Priceline Hair & Makeup Director Sarah Laidlow and Business Category Manager (Makeup, Fragrance & Beauty Accessories) Jenna Edobohls discuss the top selling products of 2021.
Attendees were then invited to visit the interactive tradeshow where 50 beauty brands showcased their latest products, including numerous Priceline exclusives. Among the popular brands were No7, Carbon Theory, Skin Proud, Max Factor, Eylure and The Jojoba Company.