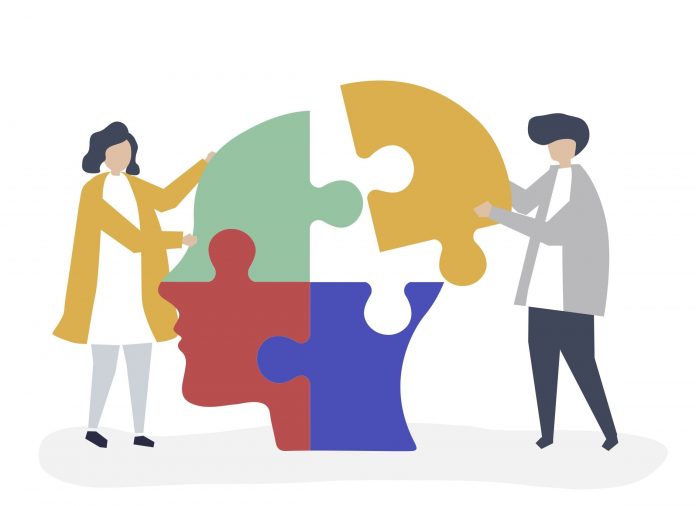 The Covid-19 era has raised our understanding of mental health issues as many of us have dealt with the emotional impacts of the pandemic.
For people living with diabetes, community misunderstanding and the high level of self-care required to manage diabetes can compound and cause poor mental health.
As retail pharmacy assistants, you provide kindness, compassion and understanding to your customers and patients. One 'are you OK?' may make a day.
Living with diabetes can be challenging, and this can mean that mental health conditions such as anxiety and depression can develop.
Diabetes doesn't refer to just one condition.
The three main types are:
Type 1 diabetes.
Type 2 diabetes.
Gestational diabetes.1
In a recent media release, Diabetes Australia reported that "almost 50 per cent of people with diabetes have experienced a mental health issue relating to diabetes in the past 12 months."2
Additionally, the organisation advises that "having diabetes doubles the risk of developing depression"3 and "depression, anxiety and distress occurs in 30 per cent of all people with diabetes".4
Drawing attention to mental health has never been more important.
Stigma and community misunderstanding 
People within the diabetes community have highlighted recently how stigma can have mental health consequences for those living with diabetes.
Diabetes Australia's 'Heads up on diabetes & stigma' report last year revealed that up to 80 per cent of people living with diabetes said they had experienced blame and shame for living with diabetes.5
"The stigma causes a lot of mental health issues, anxiety and depression because people with diabetes feel that they're being judged," Australian Diabetes Society CEO Associate Professor Sof Andrikopoulos said.
"They think they're being unfairly judged for having a condition that they didn't ask for and didn't want, and so that feels bad."
Diabetes Queensland, NSW and ACT CEO Sturt Eastwood, says negative stigma takes a mental toll and can lead to serious mental health consequences.
"Mentally, this can be a lot for people to deal with," he said. "It can impact how someone manages their diabetes, resulting in physical and emotional complications to their health."
Associate Professor Andrikopoulos says mental health is a "big" issue.
"It leads to things like medication avoidance, missing appointments, [and] not managing your diabetes as well as you otherwise could if you felt better about yourself," he said.
Due to the importance of self-management, the consequence of stigma and poor mental health is cause for concern.
"Diabetes is one of those conditions for which we encourage self-management," Associate Professor Andrikopoulos said.
"Self-management of blood glucose levels is a really important component of managing diabetes."
He continued: "If you're in a good headspace, then that isn't at the optimal level."
The 'Heads up on diabetes & stigma' report states: "We cannot expect everyone without diabetes to know everything about what it's like to live with and manage diabetes. What we can expect is kindness, respect and understanding."
To learn more about diabetes and mental health, retail pharmacy assistants can read Sane Australia's The SANE Guide to Good Mental Health, which outlines the mental health concerns people with diabetes face.
If you need help or want to talk about your mental health, reach out to a health professional or call:
Lifeline: 13 11 14.
Beyond Blue: 1300 22 4636.
Learn more: 
Read The SANE Guide to Good Mental Health for people living with diabetes:
diabetesaustralia.com.au/wp-content/uploads/The-SANE-Guide-to-Good-Mental-Health.pdf
References: 
This feature was originally published in the April issue of Retail Pharmacy Assistants e-magazine.