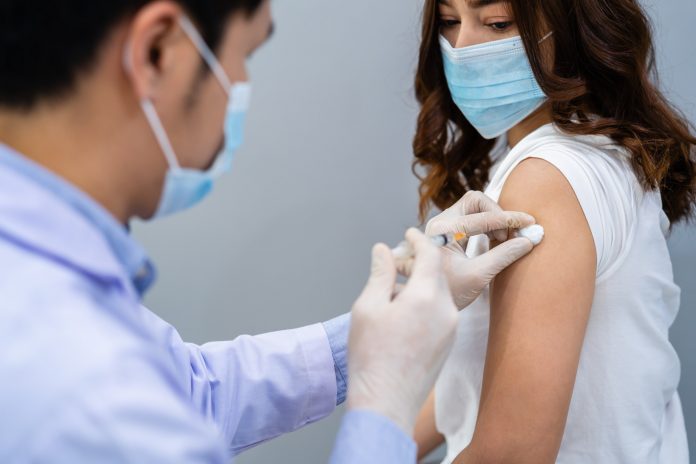 The NSW Branch of the Pharmacy Guild of Australia, announced today NSW residents had access to 265,800 Moderna Covid-19 vaccines through their local community pharmacy.
NSW Branch President, David Heffernan, encouraged all residents across the state to visit www.findapharmacy.com.au to find their closest community pharmacy to book their free Covid-19 vaccination.
"Since community pharmacies began rolling out Covid-19 vaccinations, we've seen more than 600,000 vaccines administered through more than 1,200 pharmacies across NSW," says Mr Heffernan.
"The Moderna Covid-19 vaccine, which uses the same technology as the Pfizer vaccine, is only available at community pharmacies.
"One of the greatest things about being able to access Covid-19 vaccinations through community pharmacy is the accessibility," says Mr Heffernan.
"95% of Australians living in metro areas live within 2.5km of a community pharmacy, as do 72% of those in regional areas."
"Greater accessibility to Covid-19 vaccinations will mean more NSW residents will get fully vaccinated sooner, and community pharmacies are only too happy to be part of this," says Mr Heffernan.
With more than 1,200 community pharmacies across NSW, Mr Heffernan says they are key primary healthcare providers local to schools and uniquely placed to administer safe Covid-19 vaccinations.
"Additionally, many pharmacies are open for extended hours and over the weekend for your convenience, so if you've been put off by long waits, jump onto www.findapharmacy.com.au, give your community pharmacy a call or walk in and receive your free Covid-19 vaccination at a participating pharmacy," says Mr Heffernan.
He says Covid-19 vaccinations at community pharmacies were open to anyone over 12 years of age.
"If you're not sure about receiving your Covid-19 vaccination or have any questions about the vaccination, please come and visit your local pharmacy. You're our number one priority, and we'd be pleased to have a chat with you," says Mr Heffernan.