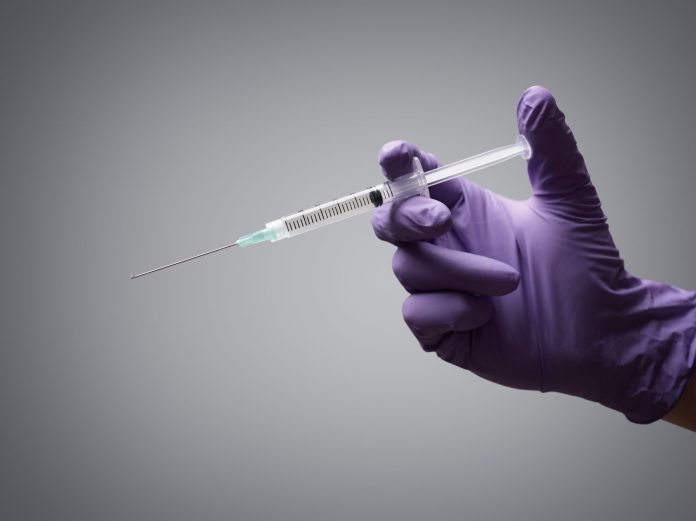 Pharmabroker Sales announced this week its decision to make Covid-19 vaccinations mandatory for all of its 70+ employees and anyone visiting the company's sites.
The company stated that its personnel visit more than 3,000 pharmacies at least six times each year in both rural and metropolitan areas all over the country, and while some employees are office-based, many work in the field, covering extensive territories and travelling between multiple sites and pharmacy branches.
Pharmabroker Sales General Manager Geoff Lovell says the decision to mandate vaccines is about reducing risks for everyone, from the company's employees to its clients and the general public.
"Pharmacies are often the first port of call for people when they feel unwell. We want to protect our staff from what's likely to be a significant risk of infection. We also need to minimise the risks posed by our employees when they visit those environments and then move around multiple communities and pharmacy branches during their work. Emerging evidence from countries that have already eased Covid-19 restrictions suggests vaccination is the best available device we have for achieving that."
Employing over 20,000 staff across Australia, Jack Gance, Co-founder and Chairman of Chemist Warehouse Group, supports vaccination in all settings.
"Personally, I support the vaccination of everyone when it's possible – especially those in contact with our operations. I'm delighted Pharmabroker Sales have decided on this strategy," says Mr Gance.
Priceline Pharmacy's General Manager Andrew Vidler, responsible for running more than 470 stores nationally, also agrees that vaccination is a positive step.
"As more people get the opportunity to have a vaccine, it makes sense for the industry to encourage uptake. It's reasonable to think our customers will expect that, too."
Mr Lovell says the decision to mandate vaccination is one the company didn't take lightly. The move was based on a review of available evidence and consultation with staff and trading partners.
"Vaccination is effective at reducing the spread of Covid-19, and evidence points to lower viral loads when transmission does occur. Higher rates of hospitalisation are likely unavoidable after Australia opens up. Pharmabroker Sales has a responsibility to its personnel, trading partners, and the public, and the more you look at the case for mandating vaccines, the better the prospects for everyone. That goes for our office-based staff, our people in the field, the pharmacies and clients they serve, and everyone who's going to visit a pharmacy as Covid-19 restrictions ease."
 Mr Lovell believes that mounting evidence for the efficacy and effectiveness of Covid-19 vaccines is also behind an overwhelmingly positive response to the move from his employees.
"I'm delighted the company has decided to ensure we're minimising the risks associated with the virus. It makes me more comfortable doing my job and interacting with people day to day, and I know from speaking with colleagues that they feel the same," says Emma Gamble, Area Manager for Pharmabroker Sales.